---
---
Dry Provence Style
Tasting Notes:
Dry Rosé that is beautifully pale pink in the glass, subtle and refreshing savoury notes up front which lead into cherries and strawberries on the nose and a palate balanced between fresh fruit and lingering acidity.
 Winemaking:
This Rosé was created with firm intention using the French Saignée technique, bleeding juice from Grenache early in production for a lighter wine. The result fills out the midpalate using ripe fruit flavours, while being bone dry. Balancing out less than 2g/L of natural fruit sugar with crisp acidity, here is a Rosé ready to be enjoyed in the sun as an aperitif, or with light meals.
Vineyard:
Grown on estate from our Langhorne Creek Vineyard which is situated off the heavy alluvial soils of the flood plains, on shallower terrra rossa soil, ideal for precision control over water use on the vines and known to provide more structural wines.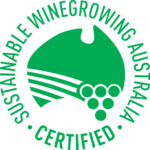 ---